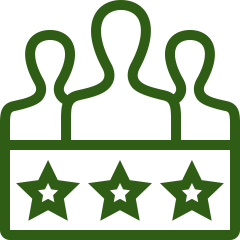 Experienced
Our team has decades of combined experience, giving us the knowledge needed to complete any exterior interlock & construction project.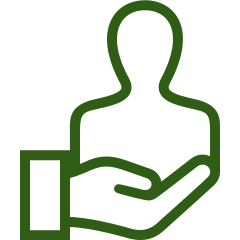 Quality Service
We aim to provide the highest level of service with every project we take on- that's our reputation, and we want to maintain it.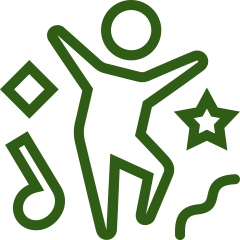 Results You'll Love
We're results oriented- we want you to love what we build for you, and we ensure that through careful communication and experience.
A Convenient And Professional Tri-Axle Service
When you need a large load hauled, one trip is better than multiple trips. Not only will it help you get rid of that waste faster, but it's more cost-effective too. We have assisted a number of Ottawa residents dispose of waste promptly and efficiently with the help of our tri-axle services. To find out more, contact our team today.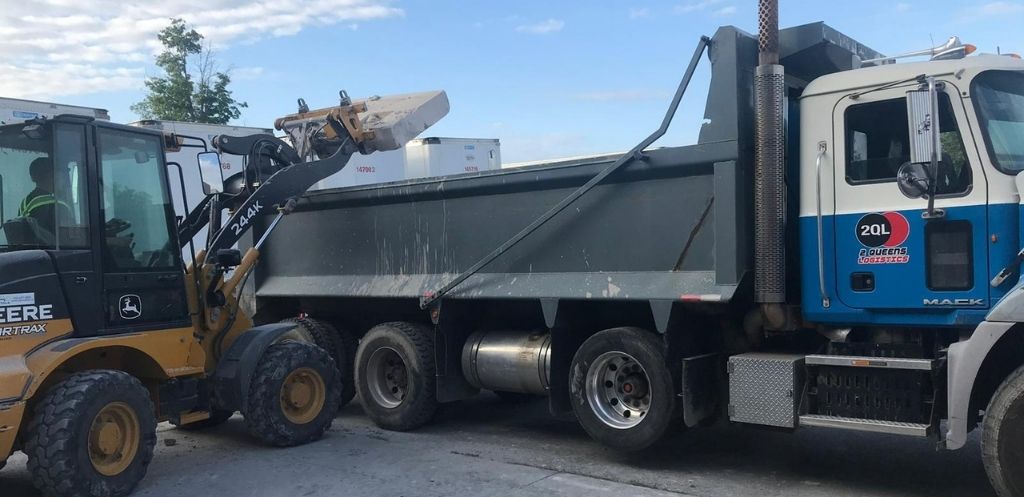 By being punctual, on time, and courteous, we guide you every step of the way. Get rid of that waste as quickly as possible with 2 Queens' tri-axle dump truck service! Customers with residential or commercial projects in Ottawa can use our tri-axle truck service at an amazing rate, one of the best in the area, so call us today to find out more with a free quote.
Only the Best Will Do
For tougher jobs, we offer tri-axle services, with trucks that are built bigger and stronger. With our heavy duty equipment, we can haul away that large load all at once, making big jobs simple and your life easy. Using our tri-axle trucks, we can remove an entire jobsite's waste in one go, including sand, gravel, concrete, and stone.
At 2 Queens Home Services, we understand that every client is different since their needs will undoubtedly vary. This is why we always offer a personalised approach. When you need a professional tri-axle service team, give us a call. Not only are we prompt and professional, but we also take the time to truly understand the needs of each client before we get started.
Call Us Today

The Best!
One of the best employers in Ottawa! Great guy to deal with on a daily basis.

Great Service!
Could not be happier with what these guys did for my home. Thank you!
Tri-Axle Service FAQs
Is a normal dump truck a tri-axle?
A dump truck, sometimes called a dumper truck, is used for transporting loads of loose material (such as sand, gravel or dirt) to construction sites. It has an open box body which is raised by four rear wheels and lowered at the front by two front wheels when in use. Dump trucks are usually equipped with hydraulic arms designed to raise a dumping bed, and can be configured with a variety of attachments for this purpose.
A tri-axle dump truck is a dump truck with three axles. The drive axle and one trailer axle are steered as the truck drives forward, while the third auxiliary axle remains fixed in place. This makes it possible to lift the front of the bed by depressing the hydraulic arms attached to it. A tri-axle dump truck can also be used as an off-road vehicle, since its front axle is steered.
A tri-axle dump truck has three axles and six wheels. Two of the axles are on steering bogies and steer the truck on the front two wheels, while a third fixed axle is on a trailer bogie and rides over the back two wheels.
A normal dump truck is not considered a tri-axle because it does not have 3 axles. A dump truck in North America is usually configured with two rear tandem axles, while in Australia it is usually configured with single or tri-rear axle, depending on the size of the vehicle.
What is a tri-axle truck?
A tri-axle truck is a vehicle with a type of wheel base that has three axles in a row. To put a tri-axle truck into perspective, it's one more axle than the standard two-axle vehicles or vehicles with trailers.
Most commonly, these vehicles are designed to carry heavy loads. In addition to having three axles, they can have up to six tires on each axle. This means that much greater load weight can be supported when compared to more traditional trucks.
What can you carry in a tri-axle truck?
A variety of different things can be carried by a tri axle truck, such as logs, brush, loose materials, or rocks. The most common type of load carried would be lumber since it is so common for construction jobs to use wood products. Other types of loads that can be carried by a tri axle truck include:
Gravel
Boulders
Stone
Trees
Logs
Most construction waste materials
Browse Our Projects
We have proudly assisted countless Ottawa residents with our services. Take a look at our most recent projects below. We are also happy to provide you with a free quote. Simply call our team for more information.