Drywall Installation, Taping and Repair in Ottawa
At 2 Queens Home Services, we are your partner in transforming your home, from a "good enough" or "almost there" to a total "wow!". We're a proudly Canadian, family-owned company, passionate about helping Ottawa homeowners just like you create timeless and functional spaces you and your family will love for decades to come. 
Drywall: the key part of every renovation project
Drywall, often referred to as the "invisible canvas" of your home, plays a crucial role in every single renovation project, that you may not even know about! Whether you want to remove a popcorn ceiling in your Ottawa home or move some walls around, we're your go-to drywall experts. With a professional team of experienced contractors, we ensure the structural integrity and aesthetics of your space are maintained.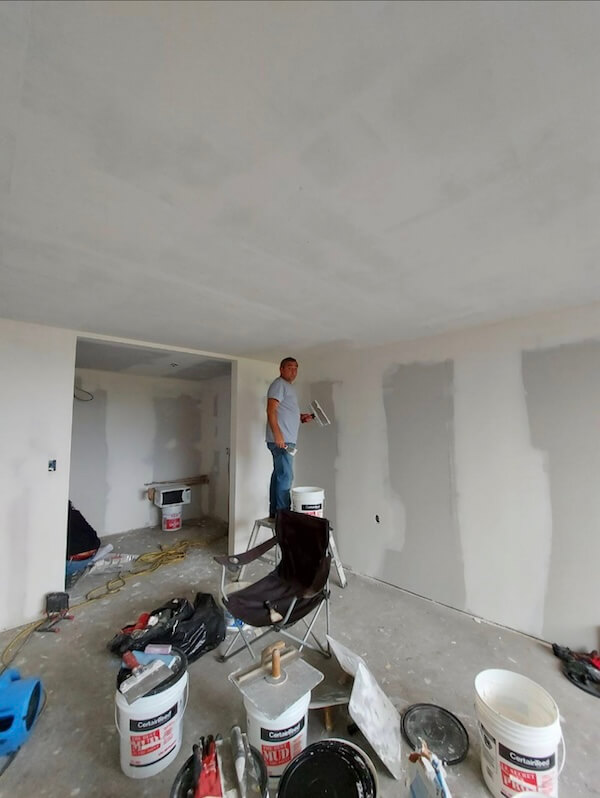 Whether it's residential drywall or commercial drywall, 2 Queens Home Services is your trusted Ottawa drywall company.
Why Choose Our Drywall and Wall Framing Services?
Dennis and the team at 2 Queens Home Services bring many years of experience and a dedication to quality building to every drywall project we work on, whether it's one wall or twenty. The first steps of your project are always to understand what you want as a client and then it's onto the "nitty gritty" like framing and drywall, which go hand in hand!
Your Local Drywall Contractors: Residential Drywall and Commercial Drywall
Our mission is to provide Ottawa home- and business owners with top-tier drywall solutions, marked by our precision, responsiveness, and commitment to perfection. We believe that exceptional drywall work forms the foundational basis for any beautiful renovation. So whether you want to change up how your space feels or add some new rooms, it all starts with drywall and framing right here at 2Queens!
Ideas for Transforming Your Space with New Drywall
Looking for inspiration on how to use drywall in your Ottawa home renovation project? Here are some of our favourite ideas:
Smooth, Clean Walls: Achieve a modern, clean look with perfectly smooth walls, eliminating imperfections and making your space feel brand new. Perfect for older homes or if your style changed throughout the years. Sometimes all you need is a fresh start! 
Basement Makeovers: Convert your unused or unfinished basement into a cozy living area, home movie theater, or a new functional home office with expert drywall installation and a basement renovation (LINK), which we do too!
Open-Up Spaces: Knock down some walls and create an open-concept floor plan for a more spacious and inviting home that's perfect for hosting or letting in more light.
Ceiling Treatments: From coffered ceilings to recessed lighting, drywall can add a touch of elegance to any room, no matter your style or preferences. Yes, we also do popcorn ceiling removal in Ottawa. 
Patch and Repair: Need to fix cracks, dents, or holes in your walls from years of playing with kids or pets? Our drywall repair service will make your walls look flawless and like new.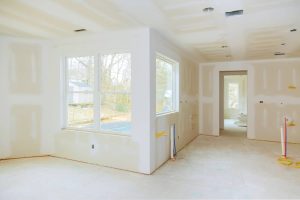 Commercial Drywall Services Ottawa
We're not just residential drywall experts; we're also your trusted commercial drywall contractors right here in Ottawa. We offer competitive commercial drywall prices, while ensuring reliability and transparency, ensuring your business space reflects professionalism and quality.
At 2 Queens Home Services, we believe that quality drywall work is the cornerstone of every stunning transformation, whether it's your dream home or a thriving business space.