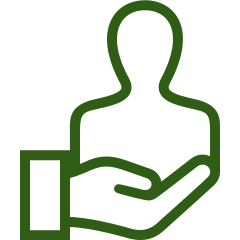 Quality Service
We aim to provide the highest level of interlocking service with every project we take on- that's our reputation, and we want to maintain it.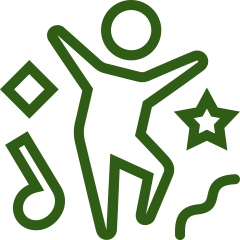 Results You'll Love
We're results oriented- we want you to love what we build for you, and we ensure that through careful communication and experience.
Professional Interlocking Bella Vista
When it comes to starting a landscaping project for your house, you'll want to work with a team that you can trust and has a track record of delivering outstanding results. To ensure that your project runs smoothly, we consider important variables such as obtaining the correct permits, performing a site survey, and following local municipality regulations. Neglecting these factors can cause significant delays. Site surveys help us avoid huge errors such as hampering water lines and breaking municipality codes. Enhancements through professional landscaping have been shown to increase property value and curb appeal for homeowners.
At 2 Queens, we've earned a reputation for being residential interlocking experts. We have worked on various driveway interlocking, backyard interlocking, patio interlocking, porch interlocking, and backyard patio and swimming pool interlocking projects in Bella Vista, consistently transforming homes and making clients happy! We also provide landscape lighting and driveway heating solutions. Our contractors can strategically place lighting into interlock to make a space stand out or add heating to your driveway to fight cold Canadian winters.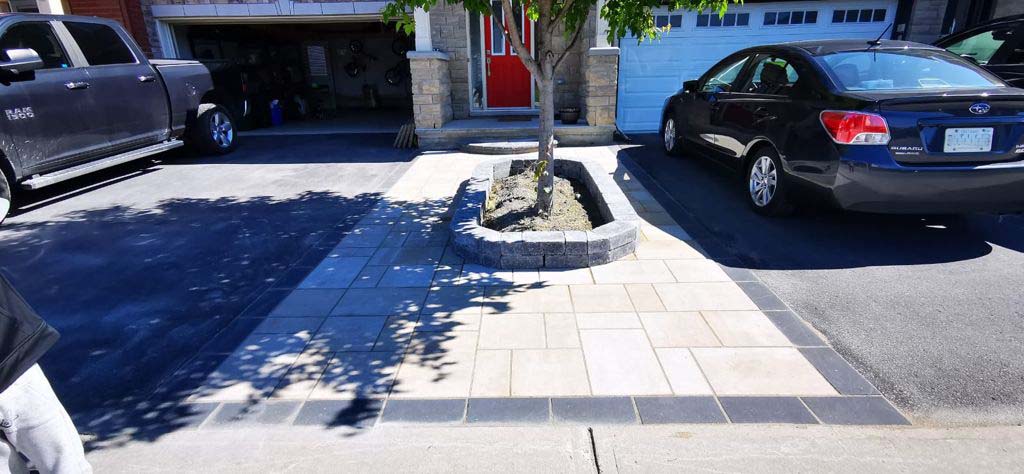 Planning - At 2 Queens Home Services, we like to work closely with our clients to help them achieve their ideal exterior aesthetic through quality landscaping. During this process we will be conducting site surveys, informing you of the correct permits needed and then we will proceed to the designing process.
Excavation - After planning the first step would be to excavate the grass and topsoil. We determine the depth through 2 factors: Existing soil type & Use. Typically excavation for interlock is 7-10 inches deep. clay-based soil will require a deeper excavation whereas sandy soil will require less. Areas that will see heavier traffic such as a driveway will require a deeper excavation as opposed to light traffic areas such as patios, backyard and walkways.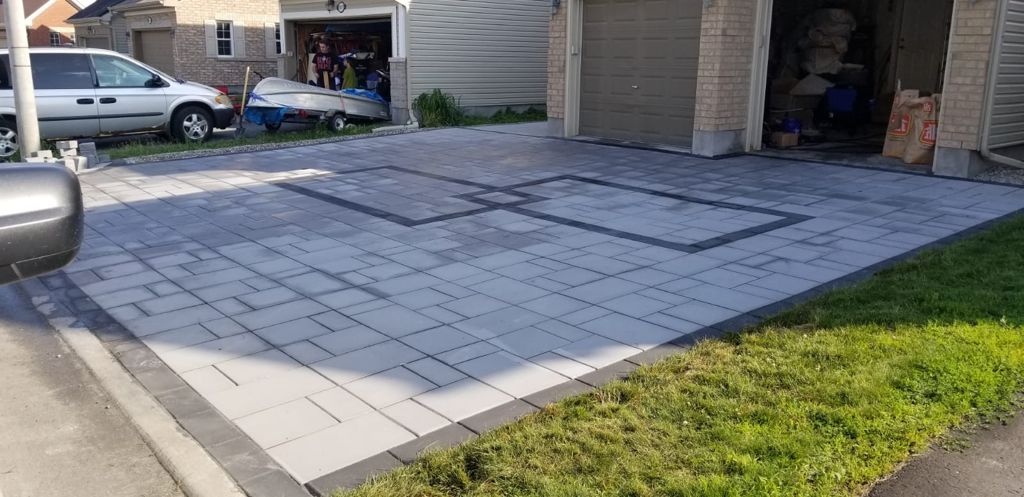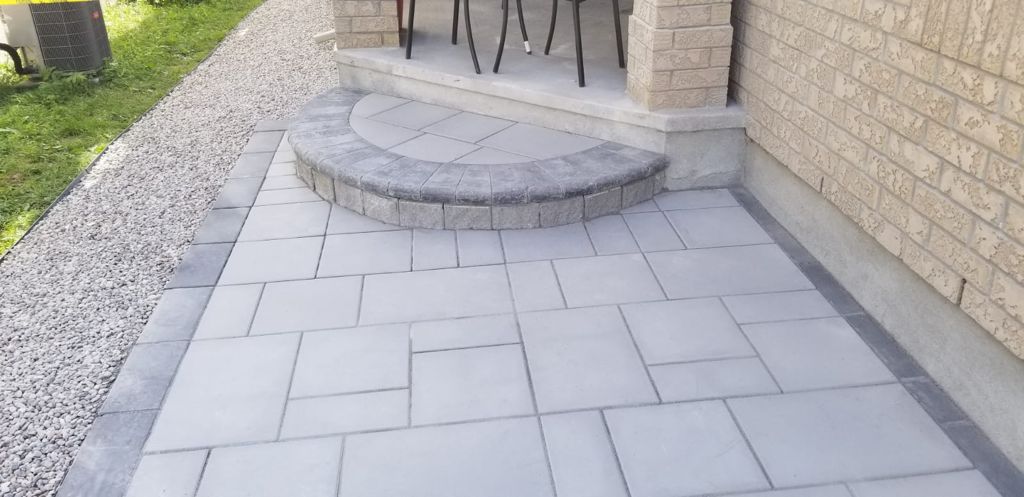 Base Gravel - Once we complete the excavation, we will fill the area up with base gravel. We ensure that the gravel is durable enough to keep up with the load of whatever is placed on the surface. We ensure that the gravel is free draining so that water drainage leads to the subsoil (immediate layer under the topsoil). Using the right tools, the gravel base is firmly packed in several layers, this ensures adequate support for the interlocking paver/stone to stay in place.
Bedding Layer - We layer and spread 1' of sand or tiny stone chips smoothly on top of our gravel base. This process makes sure that the surface is accurately leveled or sloped for proper drainage. We also use geotextile fabric as added protection against weeds growing in between the stones and pavers. Laying The Stones/Pavers - After the bedding layer has been set and smoothed (known as "screeding"), the pavers are laid on top of it.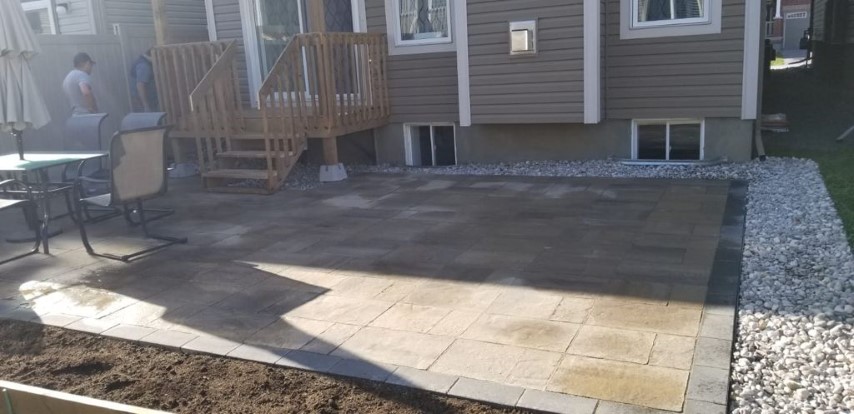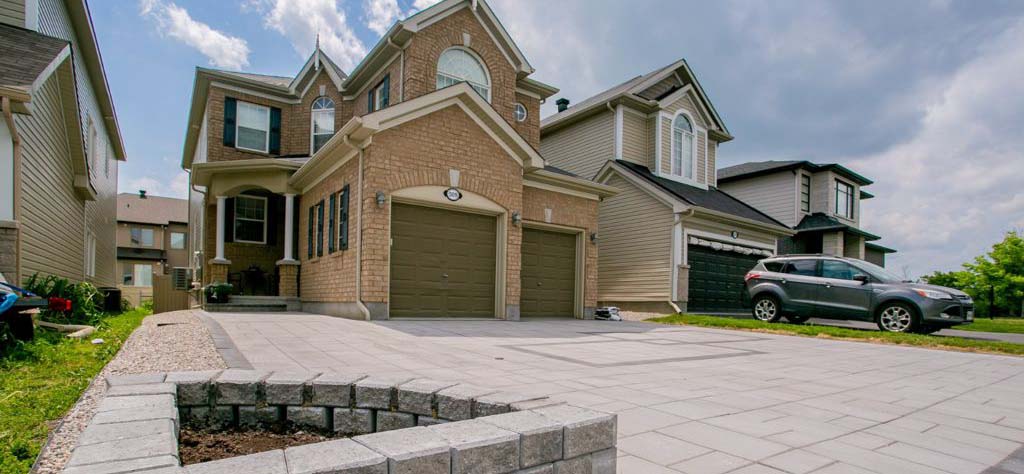 Restraint System/Edging - To prevent pavers from drifting out we secure the edge restraint with long metal spikes. Edging is crucial and prevents the pavers from shifting or sinking over time. Edging can be done with bricks, concrete or stone. Joint Material - We offer two options for joint material: Polymeric sand and Basic joint sand. If you choose to go with a basic sand joint, we recommend adding in a special sealer, this will prevent weeds between the joints. Polymeric sand is more durable and lasts longer because we combine it with a binding agent.
Sealing the interlock - Sealing is important because it protects the joints and provides a protective layer against oil and grease stains.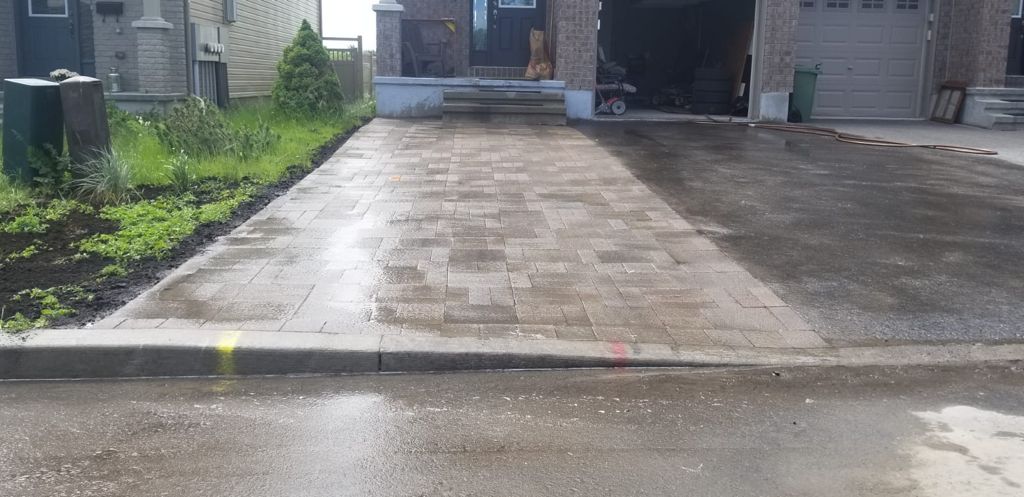 Bella Vista Interlock Contractors You Can Trust

We understand the significance of your home reflecting your style and personality. Beautifying your space can have a positive impact not only on you but on your family as well. We love collaborating with our clients to turn their vision into reality through quality interlocking and landscaping. Whether you're in the market for a new driveway, walkway, backyard or patio, our contractors will work with you to create a beautiful design that fits your needs and enhances your property the way you want!
Interlocking pavers can be cement, concrete or natural stones such as flagstone, granite, marble, limestone, sandstone and slate.
They can be modular or linear, linking together to form a variety of geometric patterns. It is very versatile in terms of design and you can incorporate many colors and shapes to create one uniform design.

The Best!
One of the best employers in Ottawa! Great guy to deal with on a daily basis.

Great Service!
Could not be happier with what these guys did for my home. Thank you!
Affordable Prices for Interlock In Bella Vista
When you choose 2 Queens, you can be confident knowing that your team is dedicated to helping you achieve your landscaping goals. With years of experience, not only will we bring your vision to life, we will do it at an affordable price without compromising on quality. Give us a call and let's discuss your ideas and come up with a free estimate. From planning to construction, our contractors will support you throughout the whole process. We aim to serve Bella Vista with reliable services with economical and quality products.
Our interlocking and landscaping contractors are highly experienced and have been in the industry for years. With extensive knowledge and experience, we consistently deliver top-tier service. Whether you are looking for driveway interlocking, backyard interlocking, patio interlocking, porch interlocking, pool interlocking, pathway/walkway interlocking, retaining walls or other landscaping services such as landscape lighting or a heated driveway system, we know how to bring your idea to life while being affordable.
We are committed to ensuring that you are completely satisfied with our work, which is why we provide you with support and peace of mind through a limited warranty.  Our aim is to achieve the results you want and to keep them that way.
5 Things You Need To Know About Our Interlocking Services